The Thin Bag Of Urine – Catalan World Tour 2012
Fri, Dec 16, 2011 One-minute read
EDIT: El divendres 13 toquem a GRANOLLERS (no el dissabte 14)!.
So, now that I'm going to Barcelona for a few weeks, I'll play a long tour of 2 or 3 nights covering most of the earth's surface, especially a small region of catalonia.
Serà increïble. Serà gratuït. Tocaré amb en Daniel Bolsa Madrid i amb en Marc Prim Garcia. Hem estat nomenats el grup revelació del 2011. El Bolsa és amish. Serà interactiu.
El dijous 12 de Gener a Barcelona, al Bar Macondo a les 21:30h. Aquí teniu el cartell: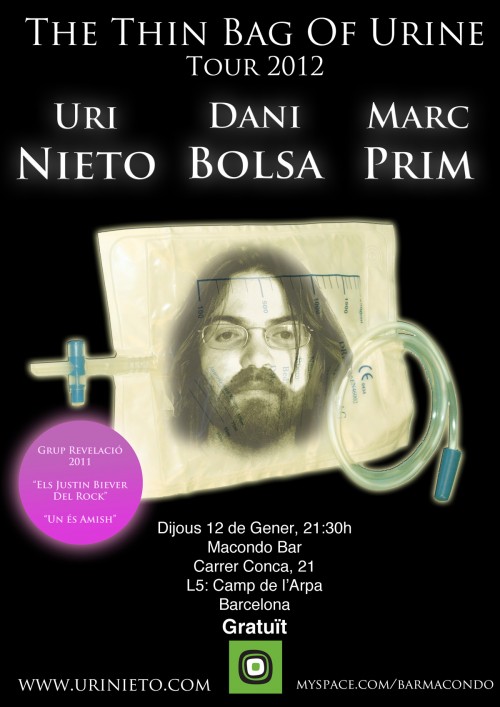 I el concert final de gira, celebrant tantes hores de ruta, serà a Granollers, el divendres 13 de Gener, a les 22h, a l'esquerda: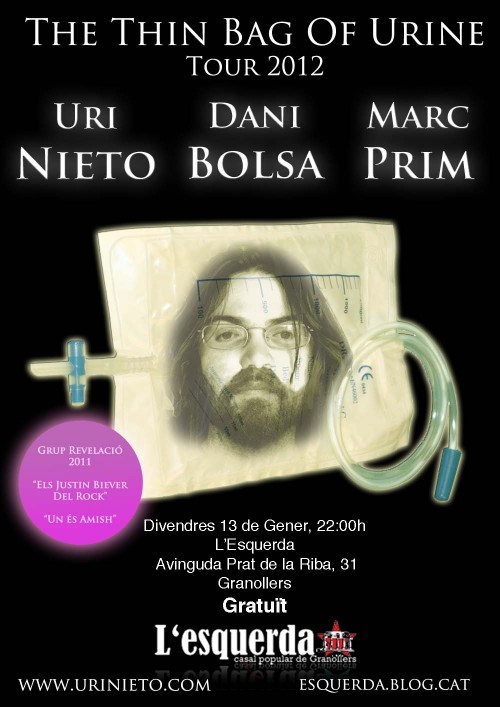 Veniu, que hi haurà huevada! Tinc ganes titans!