The Book Of Mormon
Sat, Jul 23, 2011 2-minute read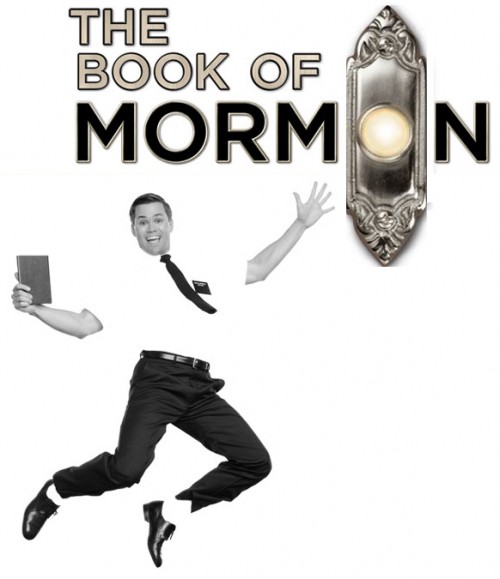 The Book of Mormon is the 9 Tonny Awards Winner Broadway musical by the creators of South Park Trey Parker and Matt Stone. The show started on March this year, but it has been so successful that no available tickets (for a reasonable price) can be purchased until June next year (!!).
I knew about this show long time ago, since it was published in the South Park official site over a year ago. But for different reasons I didn't go, but I knew I had to. This is the first Broadway show by these guys that I love for everything they do, I happen to be in NY, and, last but not least, it is about Mormons, my favorite religion after Pastafarianism. The most comprehensive explanation in Mormon religion can be found in this South Park episode called "All About the Mormons".
When I finally decided to buy tickets, and they told me that the earlier I could go was in November if I was willing to pay over $200 for each ticket, I decided that I had to win the lottery. Two hours before every show they give away 22 tickets for $32 each. They are either front row or box tickets (i.e. extremely amazing locations).
Watch this video, in the beginning you will see the lottery process (beware, spoilers ahead!):
After going 7 times with my beloved roommate (so chances of winning doubled if we were two), yesterday we won 2 tickets to The Book Of Mormon. Oh shit. We made it. We fucking made it! We were so, so happy.
We were in one of the front boxes. The view was simply espectacular.
And yes. The show was simply perfect. Really. I have never seen something like this. I dare to say it is the BEST show I have ever seen. Amazing. I couldn't stop smiling during the whole show. Felt like crying of laughter over a dozen times. Felt like crying of happiness like 2 or 3 times. Really. So, so, so, so good.
Thank you Trey and Matt for making our lives much, much better.
Ferran, vaya oasis.
Hasa Diga Eebowai!