Six Flags Great Adventure
Wed, Jul 20, 2011 One-minute read
A couple of weeks ago I went to Six Flags Great Adventure and it was extremely awesome. This amusement park is located in New Jersey, the Armpit State, and it has 13 roller coasters.
Yes, 13 fucking roller coasters.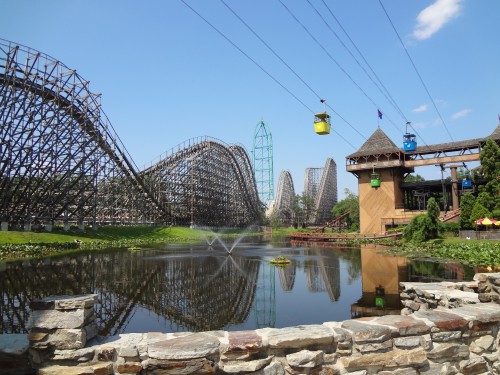 On of them, Kingda Ka, is the tallest (and until November last year the fastest) roller coaster on Earth (around 140m, or 450ft, and 200 km/h or 128 mph). Amazing!
We rode El Toro, Kingda Ka, Skull Mountain, Nitro, The Dark Knight, Bizarro, Superman, Batman, and Green Lantern (ok, I didn't ride Green Lantern because my head was about to explode by the end of the day. Yeah, I'm getting old).
I made a stupid montage about it:

And here some pics:
Ahhh, what a wonderful day it was! I wanna come back again.